Chase me, ladies, I'm in the cavalry
Monday, January 31, 2005
NON-KINKY SEX IS A WASTE OF TIME
They are still
laughing
at
poor old "Falafel" Bill O'Reilly. I would like to record the fact that my opinion of Bill O'Reilly has gone up since this scandal, on the grounds that non-kinky sex is a waste of time. Anyway, what is so "scandalous" about a newsreader forcing a vibrator up his foxhole? It is just another way of spending one's afternoon off. (There are no atheists in foxholes.)
The only civilized reaction to this type of thing is a patient shrug. Every adult must at some point have paused during some slapstick piece of debauchery and thought, "Christ, this is
ridiculous
". Having testicles is like being chained to the village idiot. Sad, but there it is. And when we have solved every racial, political and economic problem, we will still be stuck with that one.
|
Sunday, January 30, 2005
|
Saturday, January 29, 2005
I WOULD RATHER PLUNGE MY HEAD INTO BOILING CHIP FAT THAN READ ANDREW SULLIVAN'S BLOG
Some new links for you. These are better than most of the sites on my blogroll, many of which, in their niggling absurdity, reduce one to sobs of barbaric tedium and loathing. I would sooner plunge my head into boiling chip fat than read Andrew Sullivan, for example, yet there he is, on my blogroll, as if I highly recommended him. Linking policy explained
here
.
Anyway, these are good, or at least better than live boiling:
Sadly, No
"Tim" Worstall
I have also added the
Magistrate's Blog
. Can't be much fun being a JP in the UK these days. Must have been more of a laugh in Fielding's day, when you could hang them for pilfering, or "Impersonating a Chelsea Pensioner." The best they can do nowadays is 18 months in the Zoo, or ban you from driving. Hardly worth coming in in the morning.
Killer Quote! "Almost all crime is due to the repressed desire for aesthetic expression." (
Sir Wilfred Lucas-Dockery
)
- posted by Harry Hutton @
8:12 pm
(0) comments
|
|
Friday, January 28, 2005
IT DOESN'T SEEM TO MAKE SENSE
"And no more turn aside and brood
Upon love's bitter mystery;
For Fergus rules the brazen cars..."
W.B.Yeats
What's a brazen car? Who the fuck's Fergus? I didn't have much to do this afternoon, so I started making a list of lines from literature that sound good, but don't appear to mean anything. Do these suggest anything to you?:
"France was long a despotism tempered by epigrams." (Thomas Carlyle)

"I have measured out my life with coffee spoons." (T.S.Eliot)
Coffee spoons? It doesn't seem to make sense.
- posted by Harry Hutton @
1:27 am
(0) comments
|
Wednesday, January 26, 2005
A MARVELLOUS WITTY FELLOW
More knee slaps from
that Magistrate
.
Magistrate- "Do you smoke?"
Villain- "No, only cigarettes."
A marvellous witty fellow. Though a much-talking judge is like an ill-tuned cymbal. (Bacon)
BTW, if you take the opening line of Bacon's
Temporus Tedious
, convert the letters into digits and subtract the date on which Bacon was made Lord Keeper of the Great Big Seal, it spells "Willom Shagsplig", a clear reference to the author of the plays.
Did you know that he spelt his name in over four hundred different ways? I'm writing a book about it, based on what nutters have said on the internet. When finished it will contain 30,000 footnotes and weigh as much as a dog. Not only will it be too boring to read; it will also be too heavy to lift. That's really something to shoot for, isn't it?
- posted by Harry Hutton @
5:50 pm
(0) comments
|
THE EMPTY FORT PLOY
Tim Blair's site
disappeared for a couple of days. He was obviously trying to pull the old "Empty Fort Ploy", the 32nd stratagem of Shanshiliu Ji. I spotted it at once, of course, and now he's claiming that it was something to do with "comments spam". Who the hell ever heard of "comments spam"?
If he had employed Shanshiliu Ji's 28th stratagem –"Remove the ladder after the enemy goes upstairs"- now
that
would have been a masterstroke.
- posted by Harry Hutton @
4:57 pm
(0) comments
|
IHOP- THE FATTEST HUMANS I EVER SAW
A pair of Canadian subversives tried to turn the last comments thread into a row about fat Americans.
Obviously it is not the case that all Americans are porkers, nor are Canadians and Europeans much thinner. But have you ever been in the International House of Pancakes? The fattest humans I ever saw; no wonder they are called the masses. I'm a good-looking guy when I hang out in the International House of Pancakes.
I'll make a prediction: if food stops being cheap and plentiful then the tubster will come back into fashion.
- posted by Harry Hutton @
2:59 am
(0) comments
|
Tuesday, January 25, 2005
KILLER FACT!
Japan
is the world's top country for being strangled in bed.
Per capita, New Zeleanders
strangle and suffocate
more people in bed than any other country. The average New Zealander is 150 times more likely to be accidentally strangled or suffocated (in bed) than the average Colombian.
- posted by Harry Hutton @
9:09 pm
(0) comments
|
Monday, January 24, 2005
KILLER QUOTE!
"Nine-tenths of the Italians who emigrated to America in later years, have brought no more of the essential culture of Italy with them than so many horned cattle would have brought."
H.L.Mencken,
On Being an American
- posted by Harry Hutton @
2:43 am
(0) comments
|
Friday, January 21, 2005
KILLER FACT!
Australians slightly outnumber camels. There are 19,731,984
Australians
, but only 19,074,168
camels
.
If diplomacy broke down and there was -God forbid!- a war, my money would be on the camels. The Australians would have the advantage in guns and heavy armour, besides outnumbering the camels; but the camels could use their superior brain power to outflank their Aussie foe, and sow confusion in his ranks.
One thing is certain: there would be appalling loss of life.
- posted by Harry Hutton @
9:30 pm
(0) comments
|
Thursday, January 20, 2005
HOW MUCH DO YOU GIVE A PONCE?
Our court rarely sees offences related to prostitution. Either there isn't a lot of it on our patch, or the local Police aren't too bothered. So a colleague, faced with sentencing a Living on Immoral Earnings charge, whispered to the Clerk "How much do you give a ponce?".

"Never more than a tenner, sir."
As well as the
Copper's Blog
and the
Ambulance Driver's Blog
, we now have the
Magistrate's Blog
. Welcome. It is called
The Law West of Ealing Broadway
, the joke being, I suppose, that there
is
no law west of Ealing Broadway. It is a free-for-all, survival of the fittest, nature red in tooth and claw.
Gotta say, I don't much care for that pinko tone of his. In my opinion it is better that thirty innocent men go to jail than that a single villain gets away with something. As luck would have it, the last five or six Home Secretaries have all enthusiastically agreed with me.
(Found via my articulate friend
Bogol
).
- posted by Harry Hutton @
2:35 pm
(0) comments
|
Wednesday, January 19, 2005
GEOGRAPHERS, IN AFRIC MAPS
So geographers, in Afric maps,
With savage pictures fill their gaps,
And o'er unhabitable downs
Place elephants for want of towns. (Jonathan Swift)
Look at this map of Australia. It didn't fool me.
My girlfriend sent it, not realising that of all God's creatures I detest koalas the most. She thinks I'm a nice person- I've got her completely fooled!
- posted by Harry Hutton @
2:44 am
(0) comments
|
OPEN LETTER TO RICHARD DAWKINS
Some guy has written
an open letter
to Richard Dawkins. It's bloody dull -halfway through I was practically sobbing with boredom, and had to get up to make tea before I could continue- but according to my friend
JohnB
it is "an excellent exposition of neocon beliefs".
Whatever. Anyway, I have written Dawkins an open letter of my own, to address some of the issues that the neo-conservative guy overlooked:
Dear Dawkins,
Sorry I haven't written for a while. I have been working on a theory that we are descended from pandas, rather than great apes. The evidence is pretty thin, to be honest, but next year I shall travel to China to view the pandas in their natural surroundings, and publish my findings.

According to my theory, the big evolutionary leap happened when we stopped eating bamboo and began making chairs out of it, leading to the development of furniture at around the same time that our panda ancestors discovered fire. This in turn led to the invention of offices, leading eventually to the paperless office. But as I say, the evidence is crummy.

I am not, sir, a zoologist by profession, but a tennis instructor, so any advice you could give me about pandas would be welcome. Did not gunpowder originate in China? This would be consistent with our warlike panda forefathers trying to gain the upper hand over rival species, such as chimpanzees. Both species are now on the verge of extinction, of course.

Do you play tennis at all, Dawkins? If you do and there is any particular area of your game you would like to work on, do not hesitate to get in touch.

Best wishes,


Harry Hutton, tennis instructor
- posted by Harry Hutton @
1:42 am
(0) comments
|
Tuesday, January 18, 2005
THE TOAD WORK
Why should I let the toad work
Squat on my life?...

Six days of the week it soils
With its sickening poison -
Just for paying a few bills!
That's out of proportion.
Philip Larkin, Toads. Read
the whole thing
. That is, unless you have something better to do.
- posted by Harry Hutton @
6:10 pm
(0) comments
|
|
Monday, January 17, 2005
REFLECTIONS ON LONDON'S OLYMPIC BID
God says the race is not to the swift. I disagree. Surely the whole point of races is that they are won by the swift, rather than the halt, the lame, and people with bad backs. Not sure Mr Ecclesiastes has thought this one through.
Anyway, I pray they will hold their babyish contests somewhere other than London. We are overcrowded as it is, without a bunch of retards turning up to race around in circles. Fuck off!
All athletics are inferior forms of fox-hunting.
- posted by Harry Hutton @
3:39 am
(0) comments
|
Sunday, January 16, 2005
I AM A ROOT CAUSE OF ANTI-AMERICANISM
Man- "How was your flight, sir?"
Prince Philip- "Have you ever been on an aeroplane?"
Man- "Yes."
Prince Philip- "Well it was like that."
My flight was OK, since you ask. While I was wrestling with the overhead locker a bag fell out and landed on the fat man next to me. He was muttering about this for several minutes. "In America we have different bags," I said, cleverly creating the impression that I was American, and adding to the general dislike of Americans.
- posted by Harry Hutton @
4:21 pm
(0) comments
|
|
Friday, January 14, 2005
PRINCE HARRY BURNS DOWN PARLIAMENT, BLAMES SOCIALISTS
A Palace spokesman said, "What will that arsehole think of next?"
Full news on the hour.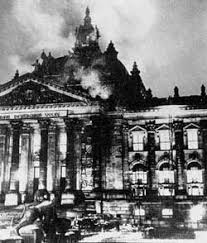 - posted by Harry Hutton @
7:25 pm
(0) comments
|
IN THE THAMES VALLEY WE DRESS AS NAZIS TO STOKE OURSELVES INTO A LURID FRENZY
As luck would have it I am high on Google for Harry Nazi, Nazi Harry, and Harry the Nazi, so lotsa hits yesterday.
Racking my brains to think of something new to say, and all I can come up with is: why couldn't he go as a suit of armour or something? Surely it can't be hard to find fancy dress costumes
if one lives in a stinking palace
. (In the Thames Valley we also dress up in
Wehrmacht
uniforms, to stoke ourselves into a lurid frenzy, but only in the privacy of our own gazebos.)
I once went to a fancy dress party dressed as a bear. While this did not reflect my political views –in no way do I approve of bears, and their violent past- I now accept that my behaviour was inappropriate, and I would like to take this opportunity to apologise to victims of bears for my insensitivity.
- posted by Harry Hutton @
11:17 am
(0) comments
|
Wednesday, January 12, 2005
KILLER FACT!
A real two-fisted humdinger of a Killer Fact at
Bogol
today. This is the Killer Fact that Harrods would sell you.
- posted by Harry Hutton @
8:27 pm
(0) comments
|
SHAKESPEARE: CHRIST ALMIGHTY, WHAT A CRETIN
Australian readers, sorry if I was
un-Seville
to you the other day.
Before you throw chairs and rush the stage I would like to point out that this crappy pun is
Shakespeare's
crappy pun, and must be treated with respect:
The count is neither sad, nor sick, nor merry, nor well; but civil count, civil as an orange, and something of that jealous complexion.
It seems to me that it is almost as unfunny in his version as in mine, but because he wrote Hamlet people tend to give him the benefit of the doubt. They do not judge the pun
qua
pun, but according to who said it: when it's him, it's "Genius- he was not for an age, but for all time..."; yet were you or I to come out with this stuff they would say "Christ almighty, what a cretin."
- posted by Harry Hutton @
10:58 am
(0) comments
|
WHEN HAVE MANY WIND MAKE WORSE THE SICK
Harry in the bed with a sick, I write the blog entry for he. He very cough. When have many wind make worse the sick. He babbling of green fields.
Doreen Lee (girlfriend to Harry).
UPDATE!
That "many wind" remark was supposed to be a reference to the weather, which has been very windy. People in the comments seem to have taken it to mean "farting like a hunting dog". Doreen Lee is a joke name, by the way. According to my girlfriend it means "You have saggy tits." I wouldn't have got it either, to be honest, but if anyone around here speaks Cantonese their sides will have been split more than somewhat.
Thanks for all your Get Well messages, which came flooding in in their threes.
- posted by Harry Hutton @
10:48 am
(0) comments
|
Sunday, January 09, 2005
SICK AS A DOG
Sick as a dog. Got some kind of fever. One minute pouring sweat, the next teeth chattering like a bastard. If I'm still alive by Monday morning I'll eat my hat. Before I croak I'll try to crawl to an internet cafe to tell you where the gold is buried.
Lots of Australians in Seville at the moment. I don't know how the locals feel about this. Personally I'd like to keep them out.
- posted by Harry Hutton @
1:25 pm
(0) comments
|
Saturday, January 08, 2005
|
Friday, January 07, 2005
THE BALTIC REPUBLICS- HAVE
YOUR
SAY
New poll in the sidebar. Vote NOW for your Baltic Republic of the Year. Bit of an Estonia man myself.
You can vote up to fifty times per day, if you feel strongly about it.
- posted by Harry Hutton @
1:44 pm
(0) comments
|
Thursday, January 06, 2005
TSUNAMI DONATIONS
Hong Kong
managed to come both top and bottom. The government of Singapore gave $3.1 million, which hardly even buys a handjob in Thailand these days, with the dollar in the state it's in.
Simon says that
it isn't a competition
, but I don't see why not. It is less foolish than the normal things people brag about, such as "my country beat your country at tennis", and wars from before we were born. Why not harness people's imbecile sense of patriotism for something useful?
Yesterday I heard some really frantic boasting about the Puddings of Iberia, when a Spanish woman tried to get me to admit how wonderful this dessert thing was. Yes, we have them in England, I said, for it was a doughnut. "But in Spain they are more delicious," she said.
For f***'s sake! If people are going to be patriotic about cakes and pastries I see little hope for our species. Having said that, I would gladly lay down my life for the Bakewell Tart, if called upon to do so in, like, a war.
UPDATE!
I've done some research, and it turns out that for $3.1 million one could have
several
handjobs. It's a question of shopping around.
- posted by Harry Hutton @
6:17 pm
(0) comments
|
Wednesday, January 05, 2005
KILLER FACT!
A gallimaufry of Killer Facts from
TonyT
and the
Übersportingpundit
.
Speaking of Enoch Powell, a hairdresser once asked him how he wanted his hair cut. "In silence," he said. I would have shaved a hole in the top of his head to teach him a lesson, the miserable old anus.
He came to my university once to make a speech about terrorism, back in the days when he was still alive. Can't remember if he was for or against.
Miserable anus.
- posted by Harry Hutton @
2:17 pm
(0) comments
|
Tuesday, January 04, 2005
|
Monday, January 03, 2005
FASHION TIPS 2005
From the Sunday Times' colour supplement:
-Green is the new black this season, and blue is the new green. There is NO new red.

-North America is the new South America, and Mali is the new Chad. Grapefruits are the new apples. Plums are out.

-Eating toast is becoming fashionable again. Revolving bow-ties no longer cool.
Do any of you ever see the colour supplements? The above is scarcely even a parody. A couple of years ago one of them had a piece called "Dining Rooms are All The Rage" while another, on that same day, went with "Whatever Happened To The Dining Room?"
- posted by Harry Hutton @
4:17 pm
(0) comments
|
Sunday, January 02, 2005
LET A THOUSAND BORES BLOOM
Some people wrote in to bitch at me about the new comments policy. Before that people were moaning that the extra-long threads were becoming a pain in the sharries to read. They complain when it isn't moderated, then they complain when it is. There's no pleasing these tossers.
Anyway, I´ve abandoned the idea. Going to leave it as a free-for-all, at least for the time being. A lot of the big-hitters, your Bints and your Bills and your Davidcs, are away at the moment. And
Jim Leitzel
's in Moscow. What he's doing there, f*** knows.
- posted by Harry Hutton @
2:17 pm
(0) comments
|
KILLER QUOTE!
I really don't know which is more stinking, the Sunday Times or The Observer. I go from one to the other like an invalid turning from side to side in bed and getting no comfort which ever way he turns.
George Orwell
- posted by Harry Hutton @
3:02 am
(0) comments
|
Saturday, January 01, 2005
GOLF IS A BOLLOCKS WASTE OF TIME
My new year's resolution? The same as last year: not to take up golf. It's working out really well. There are few things I enjoy more than not playing a nice round of golf.
Also going to change the comments policy around here. Before the holidays the number kept going above fifty, and if we're honest not all of them are worth reading. So I'm going to give the password to Ball Bag, Cultured Dave and Rumpole, and if anyone is boring them they can delete it. It's like radio phone-ins: unless you are ruthless about cutting people off you'll end up swamped by nutters. They –we- will never delete a comment merely because it is idiotic (or racist, or abusive); only for being dull.
The time has come to separate the chaff from the goats. Seriously, who's got time to read fifty comments?
- posted by Harry Hutton @
1:15 pm
(0) comments
|
THE LAND IS MY HABITAT
My friend HA HA HA has
started his blog
. To those who say it's gibberish I say, well, at least it's original gibberish. It's not just some cunt linking to some other cunt. Which isn't a bad definition of a blog, now I come to think about it.
A few days ago someone asked me if I read blogs. "When I'm on land," I said, cleverly creating the impression that I am often not on land. I gained nothing through this lie. In fact I spend most of my time on land, not because I enjoy it, but because it is my habitat. That's the most important thing to consider when looking for somewhere to live. Habitat, habitat, habitat- the three "h"s.
- posted by Harry Hutton @
11:05 am
(0) comments
|
A LARGE THOUGH NOT EXCESSIVE AMOUNT OF FUN
Act 2
of my play is now finished. I'm not going to lie to you: it really is the most frightful crap. But if you get half as much fun from reading it as I got from writing it, you'll have had a considerable, but by no means excessive, amount of fun.
- posted by Harry Hutton @
1:35 am
(0) comments
ECONOMICS AND POLITICS
I agree with Abu Hamza- up to a point
The time I punched JK Galbraith
Who was worse: Blair or Hitler?
CELEBRITY NEWS
A Rolex, though ugly, will pay for itself in quim
Colombian death squads dump Kate Moss
50 Cent almost too stupid to speak
Nothing fishy about monster carp says Krugman
MEANINGLESS HOAXES
Correspondence with the Ku Klux Klan
Correspondence with Boris Johnsons
British Airways- I'll show those fucks
Is this a library or a bordello?
TEACHING ENGLISH
Your child is an illiterate cabbage
Like a trouser, yet not a trouser
The British Council- at least it's not run by a drunk
Non-academic sub-adult clowning
You can't make a silk purse out of a sow's ear
No sane man cares about such things
Your daughter is very beautiful, but unfortunately completely stupid
The Dunderheads shall inherit the earth
This is a real pain in the arse
BRITAIN
I'm sick of this country and its stupid taps
The British public are deeply stupid
The UK's most successful ethnic group
The man on the Clapham omnibus is a cretin
Reflections on the British drunk
Do you want a punch in the mouth?
How many divisions has Eddie Izzard?
Most of the world's problems still caused by Britain
This country's really gone to hell since we stopped burning papists
Many of my best friends are bishops
Reading, Berkshire, is a dog hole
COLOMBIA
Shut your cake hole, you lunatic
I don't care about human rights that much
Robbie Williams to blame for Colombian Civil War
That which does not kill you almost kills you
I don't know how much more I can take
VENEZUELA
Dancing on the deck of the Titanic
You toucha my pies, I shoota you head
The pros and cons of domestic violence
Life? Don't talk to me about life
The evil Castro cured my cough
Breast implants out of control
Venezuelan crude is heavy and sour, like the women in High Wycombe
One of those parties that got out of hand
Do you believe everything The Economist tells you?
Don King has lots of good ideas
BLOGGERS
The Instapundit: a master of the bore's craft
Pie attacks on Professor Krugman
Eminem, Bin Laden, Tim Blair, etc.
If you don't clear off, I'll set the dogs on you
Malkins and Hinderaker: not for an age, but for all time
Instapundit failing the boring man in a pub test
THE GREAT BIG WAR AGAINST TERROR
How to say "Death to America!" in Arabic
How to say "Death to America!" in Farsi
If you stick your dick in a bees' nest you'll get stung
I am opposed to the hacking off of heads
Iraq- it's all a matter of perspective
Bush pursues terrorist beyond the grave
NORTH KOREA
Kim Jong Il wouldn't do that- it's irrational
If London is still standing in 2020, I'll eat my hat
The time I saw a woman get savaged by a bear



SPORTS JOURNALISM
People who like football should be put in boxes and bulldozed into the sea
Please hit our fans with clubs
I love Brazilian Ultimate Fighting
PALESTINE
The time I worked as a film censor in the Gaza Strip
Someone threw a bomb in our garden
It is high time Mr Arafat made up his mind if he is going to live or die
Israel / Palestine- the problem of two men in one trousers
AUSTRALIA
Is it wrong to execute Australians?
The Australian Broadcasting Corporation



LITERATURE
Your severed foot would look good on my coffee table
STUDENT WORK
When you sleep on the "cheap" bed, you will feel it is too bad
TRAVEL
Christ were those peasants ugly
TODD MATHERS
MISC
Survey: Britons marginally less unpopular than the French
If you like rock music you must be stupid
People now idiots- TV to blame
Goldman Sachs makes billions shorting Goldman Sachs stock
BARRY HUTTON'S POSTS
KILLER FACTS!
Killer Fact! (Quality of life index)
Killer Fact! (British National Party)
Killer Fact! (Brazil, World Cup)
Killer Fact! (Lenin, Trotsky, Stalin, Engels)
Killer Fact! (Iraq / foxhunting)
Killer Fact! (Drug abuse in Iran)
Killer Fact! (Saddam Hussein / New York Times)
Killer Fact! (Suicide bombers)
Killer Fact! (Australian women)
Killer Fact! (Cocaine mark-ups)
Killer Fact! (Nobel Prizes by nationality)
Killer Fact! (King Shaka of the Zulus)
Killer Fact! (highest-grossing film in history)
Killer Fact! (Churchill's mother)
Killer Fact! (Fastest growing economies)
Killer Fact! (First English sentence)
Killer Fact! (Wodehouse, Raymond Chandler)
Killer Fact! (Swiss Civil War)
Killer Fact! (Alcohol consumption)
Killer Fact! (Anglo-French Wars)
Killer Fact! (Price of barrels)
Killer Fact! (Top ten warmongers)
Killer Fact! (Karl Marx' uncle)
Killer Fact! (Yuletide murders)
Killer Fact! (Romeo and Juliet)
Killer Fact! (New York Times / Saddam Hussein)
Killer Fact! (The Evil Castro)

(More Killer Facts and other things in the archives.)



Blogger profile

Normblog profile

Don't Date Him Girl.com

Home video Twitter page




LINKS
NO2ID
Fitwatch
The Queen

NOT SUITABLE FOR MINERS
Emerald Bile
Hung Bunny
Old Holborn





The Magistrate's Blog



THE BIG LYCHEE
Batgung
Flagrant Harbour
Fumier
Glory, Glory Tottenham Hotsblog
Hemlock's Diary
Nude king
Ordinary Gweilo
Pigdogfucker
Seelai
Simonworld
Give me spirit fingers
The Shaky Kaiser


LAND OF THE DINGO
Tim Blair
Bastards Inc
The Love Quote
Tony T
Will Type for Food


MUD ISLAND
Ambulance driver's blog
Aunty Marianne
Virtual Stoa
Eric the Unread
Apostate Windbag
Backward Dave
Blood and Treasure
Brian Appleyard
Brian Micklethwait
Bristling Badger
British Bulldog
Chicken yoghurt
The man on the Clapham omnibus
Copper's Blog
Crooked Timber
The curmudgeon
Ian Dale
Deleted by tomorrow
Devil's Kitchen
Disappointed of West Egg
Doctor Vee
Drink soaked Trostykist popinjays for war
Dsquared
Eskimo
Fat Sparrow
A Fistful of Euros
Flying Rodent
Frank Chalk
Freedom and Whisky
Guest speaker's and writer's corner
Guido Fawkes
Hak Mao
Harry's Place
Horse's Ass Pub
Inspector Gadget
Jah Jah Dub
Japing Ape
Jomama
Jonny Billericay
JuliusB
Konichiwa Bitches
It's a dog's life
Laban the Tall
A Londoner's Life
Manuel Estimulo
My boyfriend is a twat
Natalie Solent
Nick Barlow
Normblog
Patrick Crozier
Pooter Geek
Pub philosopher
Samizdata
Scary Duck
Shuggy
Streams of Consciousness
Squander Two
Tampon Teabag
Thin Blue Line
This is this
Tim Worstall
Twenty Major
Where's the Kaboom?

REVOLTED COLONIES
Alicublog
Angua
Aunt Jemima
Bete du jour
Blair Necessities
Bogol
Demokat
Firedoglake
Jessica Coen
MaxSpeak
Publius Pundit
The People's Republic of Seabrook
Spacestation Shuttle Blog
Tony Pierce
Vice Squad
Zembla

SEAL-CLUBBING DOMINION
Eroticalee (Achtung! Not worksafe.)

LIVING THE VENEZUELAN DREAM
Caracas Chronicles
The Devil's Excrement
vcrisis
Alfredo Octavio
Venezuela News and Views
Oil Wars
Borev
Colombia Reports


HUGUENOTS
Brad Delong
Kim Du Toit





WE DON'T NEED NO STINKING BADGES. JOIN THE NO2ID CAMPAIGN




©Not copyright. Take anything you like, I couldn't give a toss.